College Enterprise

College Management System
A feature-rich powerfull UI platform built from the ground up provides you with all the tools you need to run any level of school including:
Student Management
Staff Management
Curricullum Management
Student Enrollment / Admissions
Grade Book
Library System
Attendance Management
Campus Community
External Relations
Reporting
Alumni Management, etc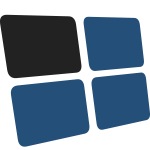 A suite of educational ERP for all colleges and universities anywhere, anytime, and on any device. The suite was built with the intention of solving problems that are currently facing African students in the area of studies, asignments, research, choosing the right subject fit for their career, and mostly when they need to study abroad. Meanwhile, the list is not limited to the above.
Our suite of solutions are customized for each school uniqueness.
Contact us for more information.